Aparthotel Sheila
Via Trinacria 3 - 30016 Lido di Jesolo (VE)
Book your stay at Aparthotel Sheila
Why book through this site?
Up to 15% off
Exclusive offers and packages
Best cancellation policies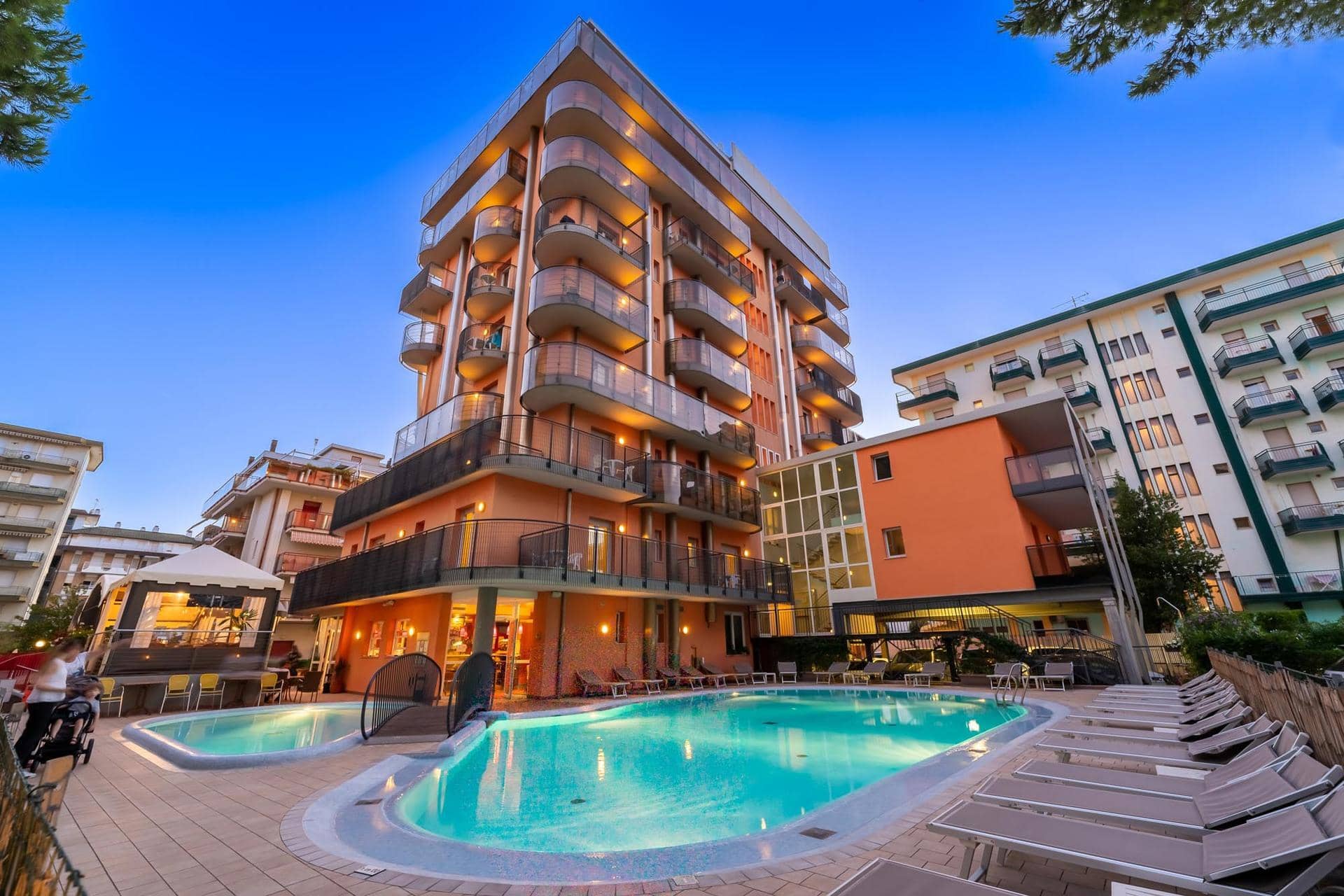 Sheila Aparthotel by the sea
Unexpected Jesolo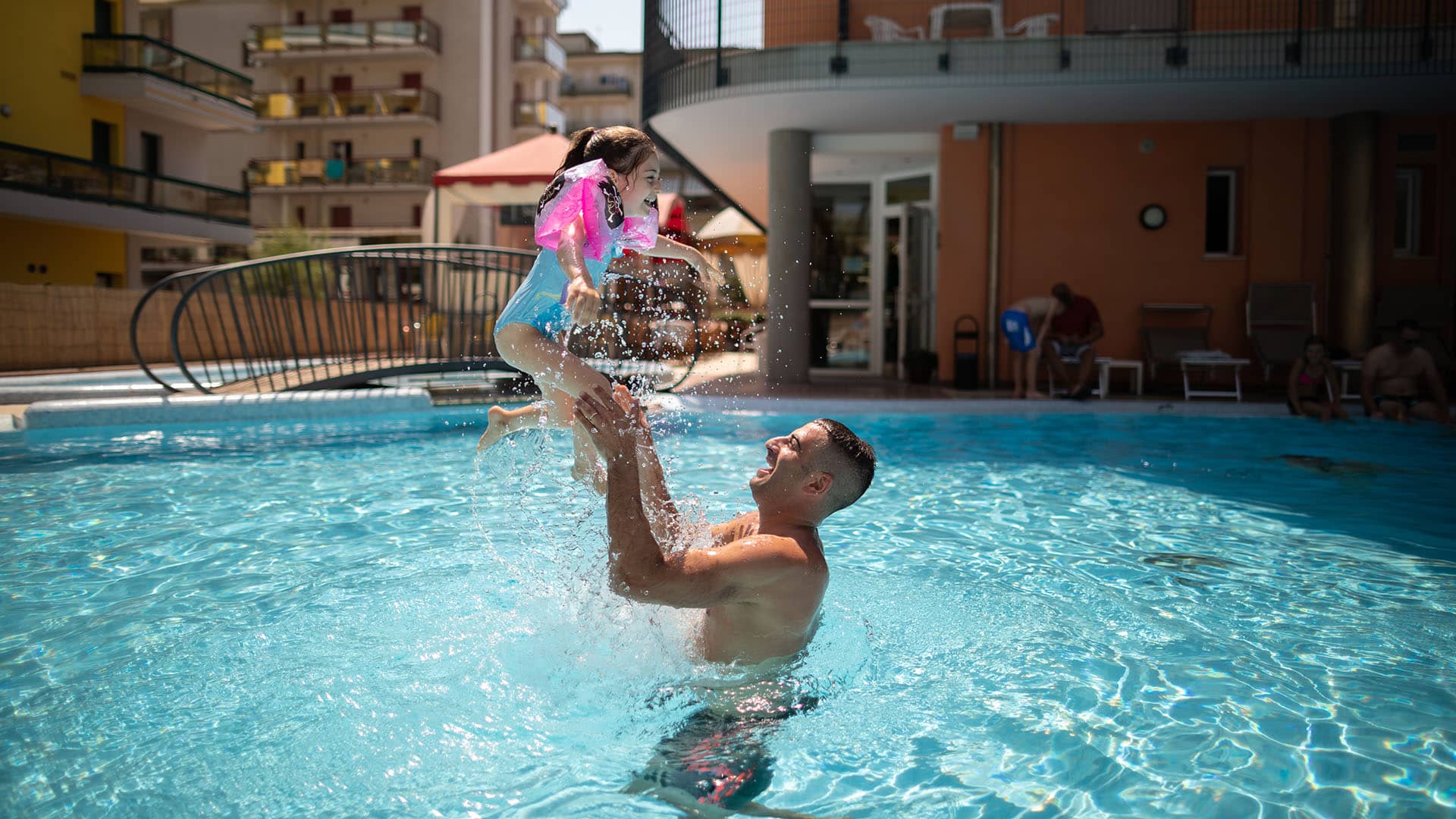 Sheila Aparthotel by the sea
Family vacation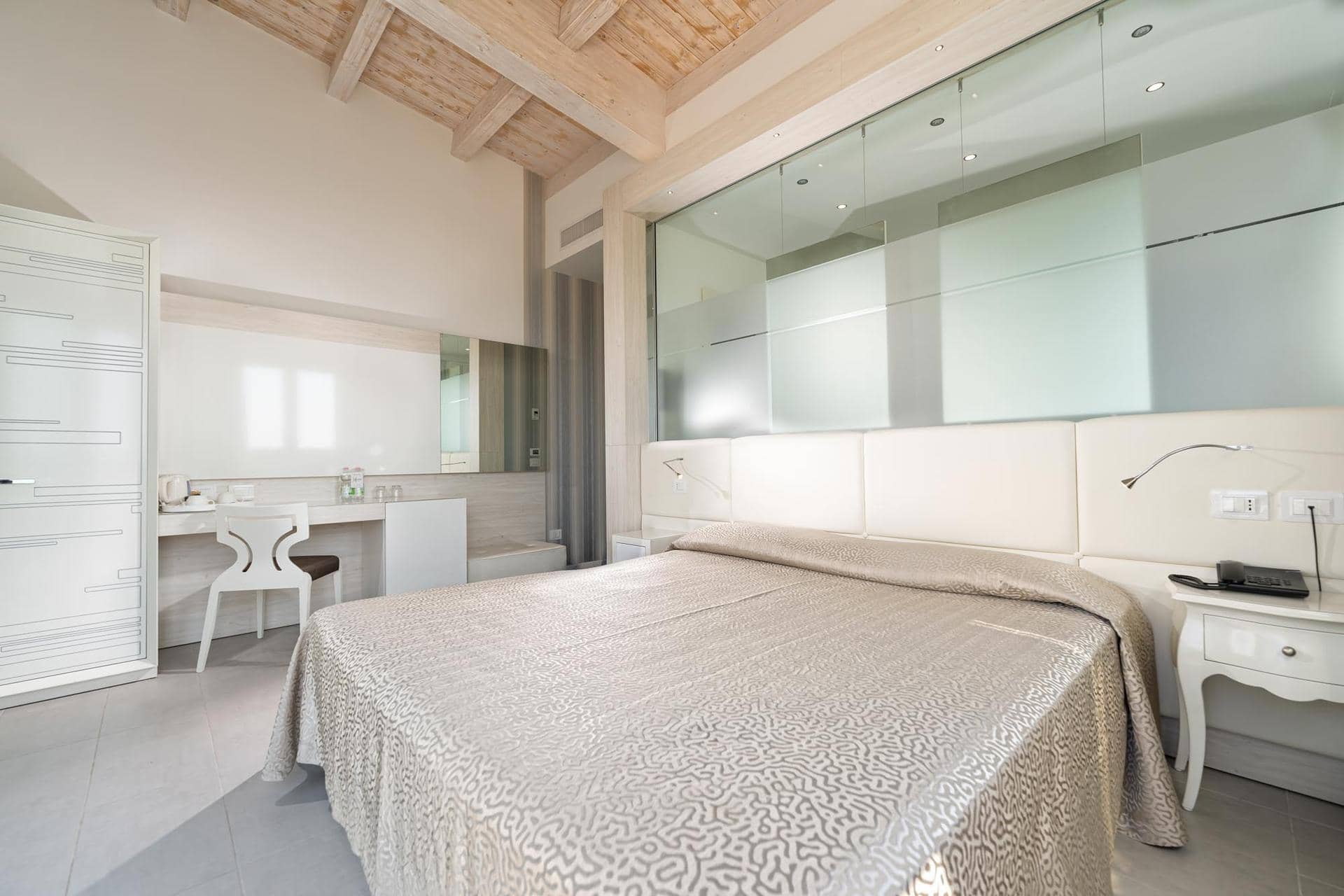 Sheila Aparthotel by the sea
Comfort & Services
Aparthotel in Jesolo Lido
The new face of relaxation
The Sheila Aparthotel is located in the heart of Jesolo Lido, a short walk from the beach and the tourist centre. Innovative and cosy, it invites you to experience a vacation boasting an unheard-of mood, a perfect synchrony between hotel services and the comforts of a home. Find your perfect balance between relaxation and fun, with the many services dedicated to you.
Apartments with hotel service
The freedom of your home, the comforts of a hotel
Shape your holidays according to what you feel like doing! Your price includes a spot at our private beach and access do the hotel's great swimming pool. Have fun in the water or do nothing beneath the beach umbrella, whenever you feel like it.
Have fun
Our rooms are cosy and luminous, perfect for those who dream of a relaxing vacation in Jesolo. Available in different sizes and decoration styles, with our rooms you'll enjoy pleasant moments in their lovely private balconies.
Relax
Relaxation without compromise
Jesolo's thousand facets
Jesolo rhymes with the sea, but not only that. Whether you're with your significant other, with friends or family, it will charm you in uncountable unexpected ways...
Our location
Via Trinacria 3 - 30016
Lido di Jesolo (VE)
Sunny Holiday
VAT No.: 03111490276
Visit our partner hotel in Jesolo!