Aparthotel Sheila
Via Trinacria 3 - 30016 Lido di Jesolo (VE)
Book your stay at Aparthotel Sheila
Why book through this site?
Up to 15% off
Exclusive offers and packages
Best cancellation policies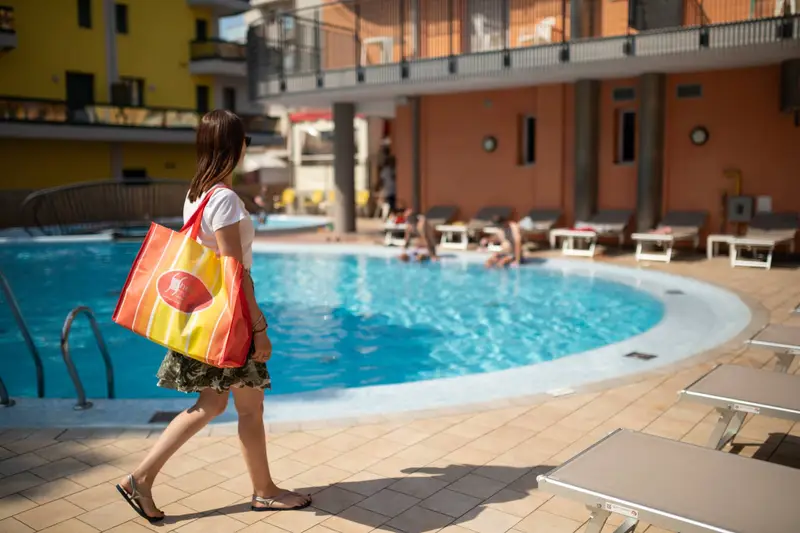 Services
The infallible recipe
It's easy to be happy by the sea, but a good location is not enough to make a vacation unforgettable. Attention to detail, a home-like atmosphere and high-level hotel services make all the difference. These are the must-have ingredients of our special recipe for your relaxation time in Jesolo Lido.
What you'll love about us:
Friendly staff
Bike rental
E-car charging station
Transfers from/to the airport
Family Friendly
Gym with virtual coach
Breakfast
Every morning we'll greet you with a rich breakfast buffet created to quench all appetites. Fresh fruits and vegetables, fragrant pies and croissants sit side by side with eggs and cold meats to kick-start your day with fully charged batteries.
Children's Room
We have such a weakness for the wee ones that we've come up with a space dedicated to them. Discover our playroom, where even the restrooms are children-sized.
Lounge Bar
Our lounge bar, framed by a lovely terrace around the pool, is glad to welcome you from morning to evening, to quench your thirst with inviting proposals.
Restaurant
When hunger creeps in and you feel like letting yourself be pampered, choose the Sunrise Snack Bar and Restaurant at our partner Kennedy Hotel, 150 metres away. Our guests enjoy a special 10% discount.
Swimming pool
Feel like a dive? Take a few steps and your wish will come true. Our hotel has two swimming pools with sunbathing area: fun for grown-ups and children.
Beach
We offer our guests (rooms and apartments) a beach umbrella with beach lounger and deckchair at our private beach, within walking distance of the hotel.
Daily room cleaning
We thoroughly clean all beds and apartments of our hotel on a daily basis. A special kind of care to make your stay in Jesolo impeccable.
Car park
At the Sheila Aparthotel we think of everything, including your car. An outdoor car park is available for our guests, free of charge, with no assigned places. Subject to availability. If you want a safe place to keep your car for the entire duration of your stay, we recommend using our underground garage with video surveillance, which you can book for a fee.
Our location
Via Trinacria 3 - 30016
Lido di Jesolo (VE)
Sunny Holiday
VAT No.: 03111490276
Visit our partner hotel in Jesolo!